Divine Protection
Blessed Silver Om Ring
"wearing this ring feels like a shield, guiding my path and keeping me safe from harm."
-Melissa G. - Portland, OR
"When we live in alignment with our higher selves, evil spirits lose their power over us, unable to penetrate the fortress of our authentic being.""
-Depak Chopra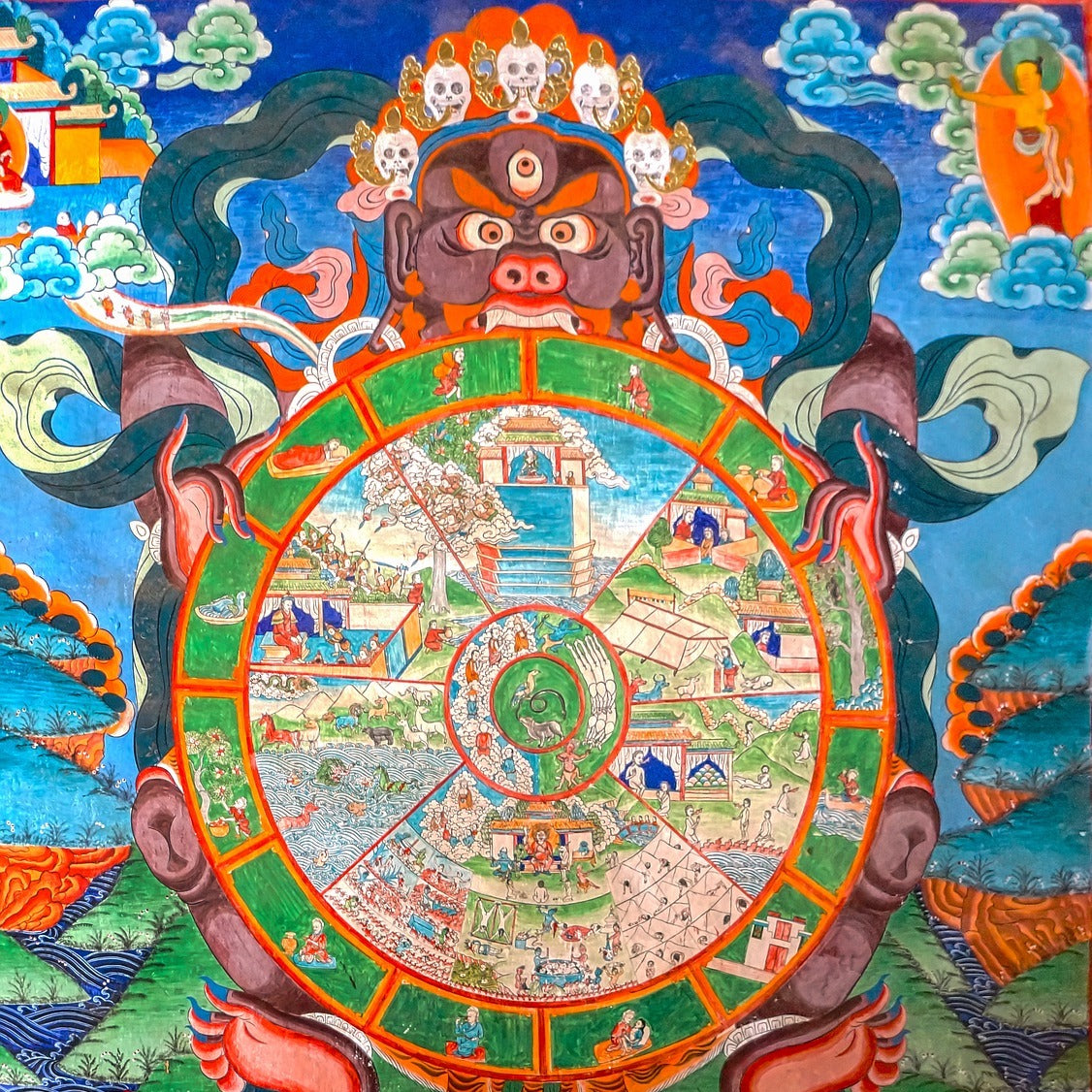 Good vs Evil
In Tibetan Buddhism, good and evil are tied to karma and the interplay of positive and negative actions.
Good is virtuous, compassionate, and beneficial to oneself and others.
Evil is marked by harmful intentions, destructive actions, and ignorance, attachment, and aversion.
The Divine Protection Collection is blessed with specific mantras that aim to guide us towards goodness and shield us from evil & negativity.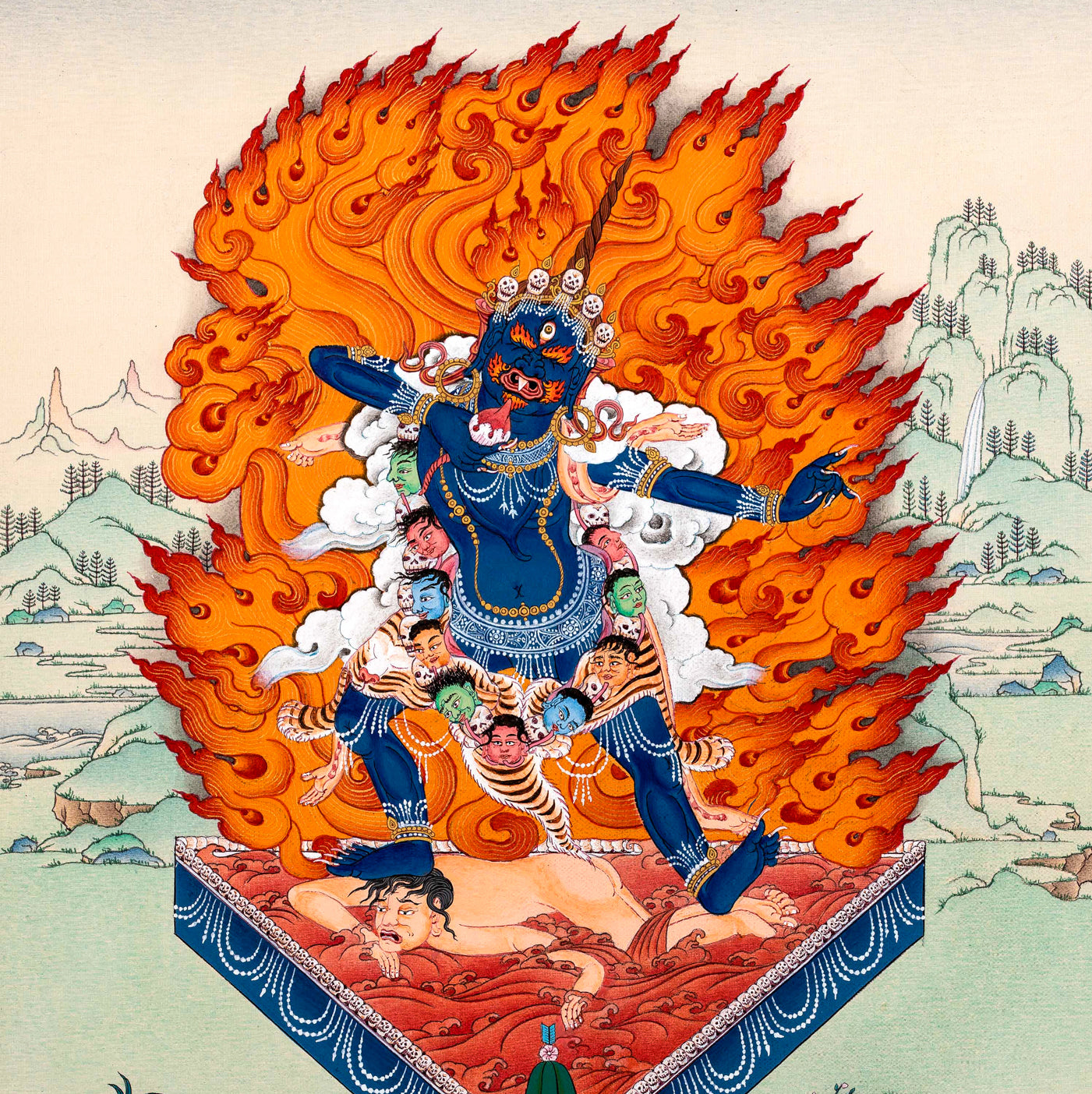 Hungry Ghosts
In Tibetan Buddhism, hungry ghosts are beings trapped in a realm of intense craving and unfulfilled desires. They tempt us by fueling our own desires and leading us towards negative actions.
When monks of the Woechen Thuk-Je Choeling Monastery blessed this ring, they blessed it for protection against these entities.
Why Silver?
Protection: Wearing silver is believed to provide energetic protection against negative influences and psychic attacks, creating a sense of safety and well-being.
Emotional Balance: Silver is associated with emotional balance and can help calm the mind, reduce stress, and promote inner peace, leading to a greater sense of harmony.
Intuition and Spirituality: Silver is believed to enhance intuition and support spiritual growth, facilitating a deeper connection to inner wisdom, intuition, and spiritual guidance.
Anti-Inflammatory Support: Silver may help reduce inflammation and alleviate joint pain, potentially supporting overall well-being, especially for conditions like arthritis.
Improved Blood Circulation: Wearing silver jewelry is believed to enhance blood circulation, providing better oxygenation to tissues and organs, promoting vitality, and supporting a healthy cardiovascular system.
Natural Antibacterial Properties: Silver has natural antibacterial effects, which can contribute to cleanliness and hygiene. Wearing silver jewelry may help support skin health and reduce the risk of bacterial infections.
"By cultivating love and compassion, we create an invisible shield that guards us against the influence of malevolent spirits."
– Dalai Lama
Blessing Process
The Divine Protection: Silver Om Ring was blessed at the Woechen Thuk-Je Choeling Monastery, by disciples of His Eminence Ven. Drubthob Rinpoche.
Both the Mala and hand crafted lokta paper box were individually blessed using the the purifying & protective mantra "Om Ranchi Ramni Tawa Taya Hum." This mantra is solely used by monks and its true meaning kept a secret. A significant donation is made per ring on your behalf.
"Let this blessed ring be a powerful symbol of divine protection, serving to shield against negativity and act as a beacon of hope in times of need."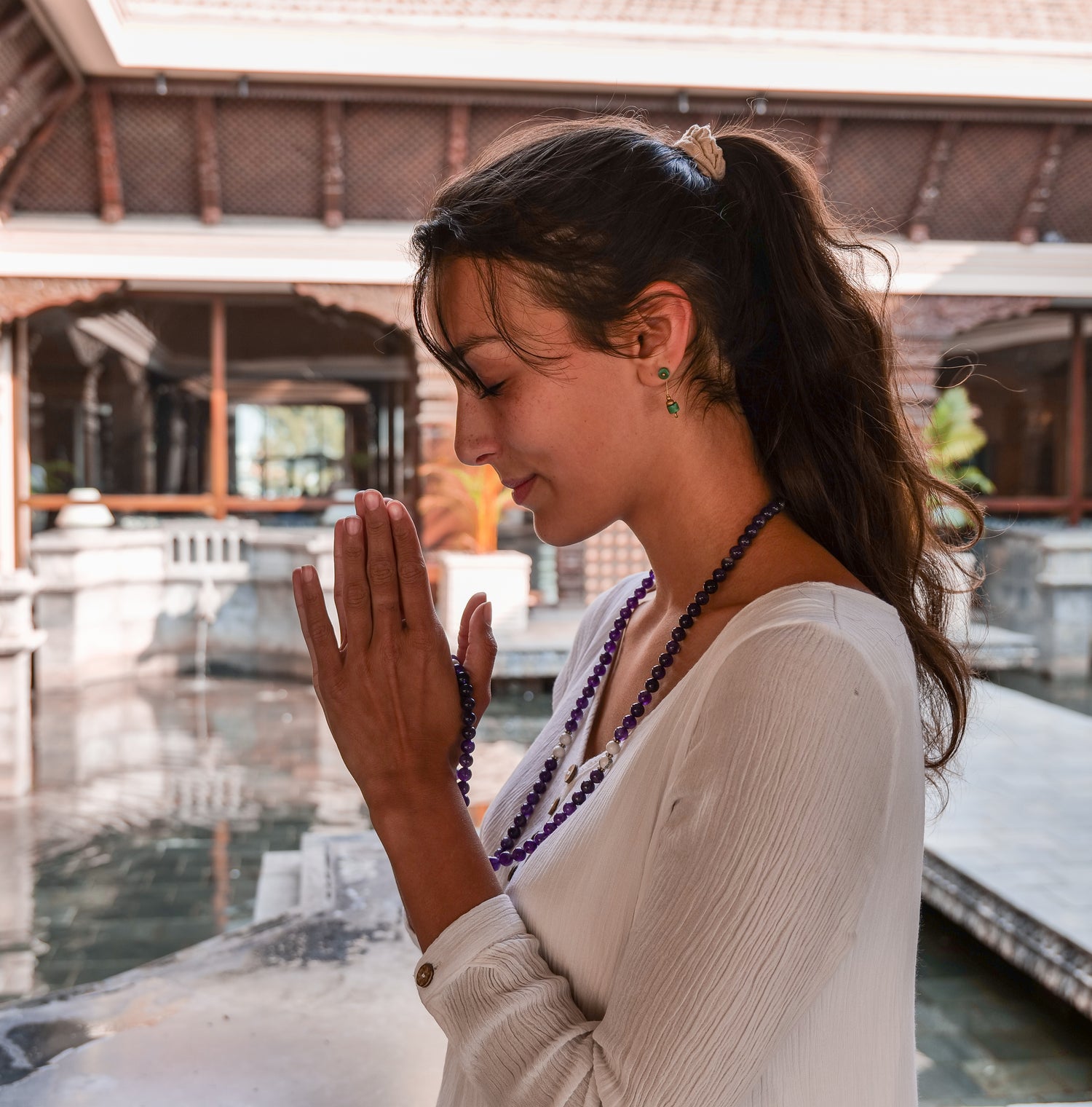 Benefits
of wearing this ring
1) Elevated energy flows
2) Improved immune function
3) Protection from forces of darkness or "hungry ghosts" that might lead us astray.
4) Constant physical reminder to always live in the light.
free gift
We're dedicated to supporting your journey towards alignment with your higher self. Introducing our 7-page eGuide, a valuable resource on Mala meditation, mindfulness, and finding contentment. This comprehensive guide combines ancient and modern mantras to provide you with a wealth of wisdom and practices.
Discover the transformative power of these teachings as you embark on a path of self-discovery and inner peace. Let the knowledge within this guide empower you to live a more fulfilling and harmonious life.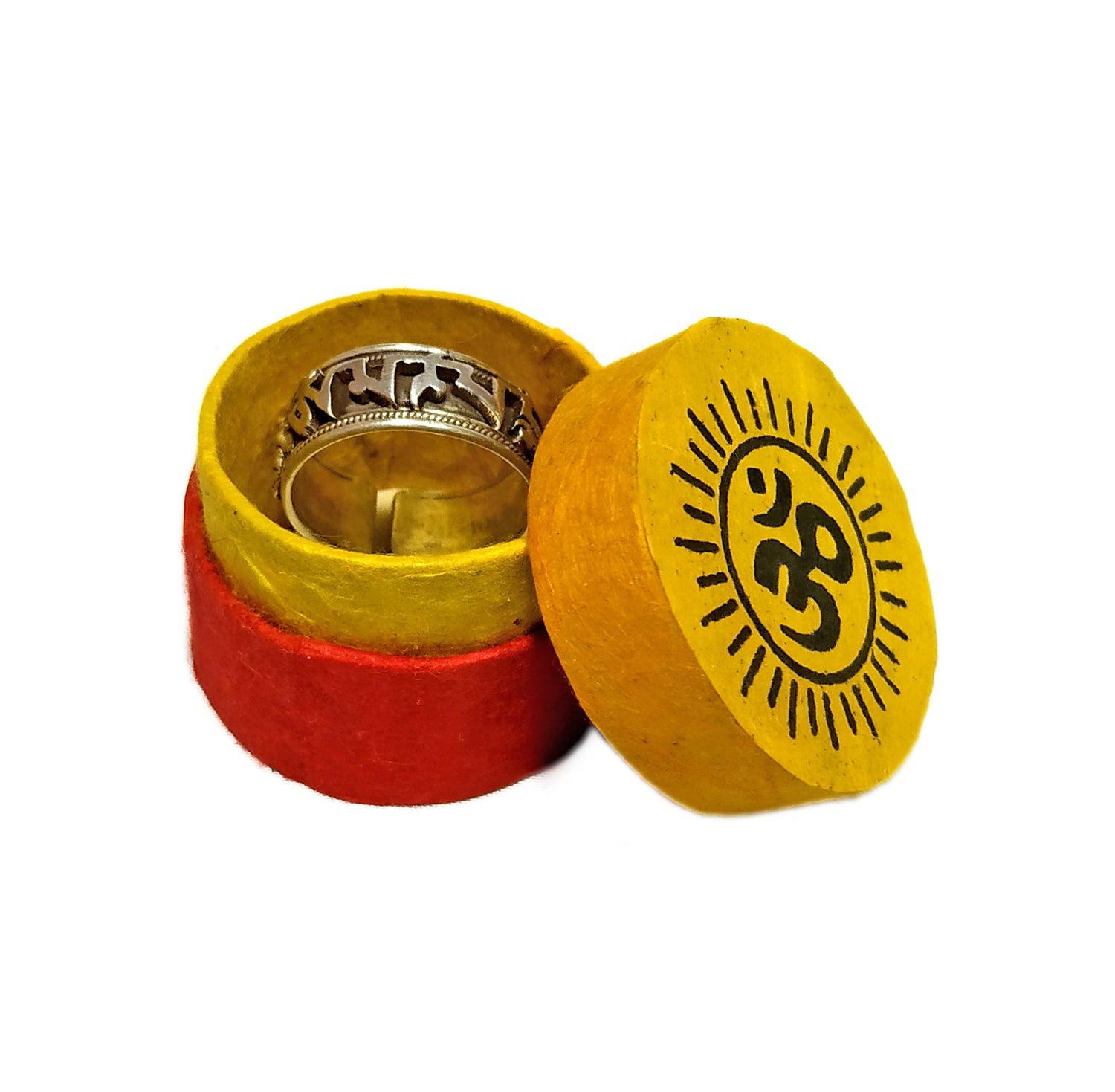 Lokta Box
This unique ring comes in a sacred box. Inside, you'll discover 3 scrolls with mantras and additional information about your ring. The box may contain grains of rice from the blessing process.
Crafted in a Himalayan village, it's made from sustainable Lokta bark, traditionally used to record Buddhist scripture. This 100% natural box features paint derived from berries and glue made from flour.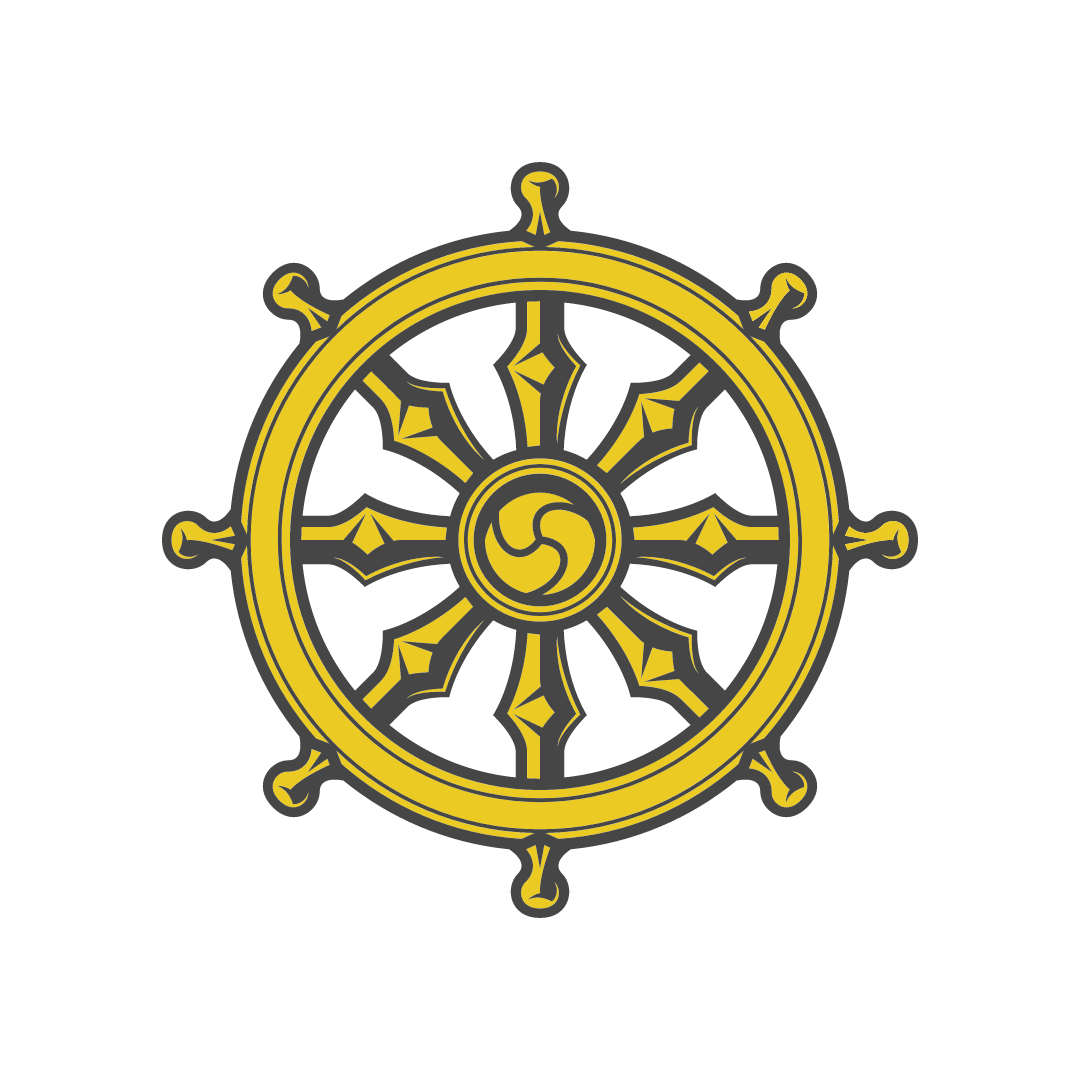 Wheel Of Karma Guarantee
If for any reason you are unsatisfied with your purchase, we are happy to provide an exchange, or a full refund.
Contact us first at,
Sherpas@BackpackBuddha.com
before shipping anything back to us.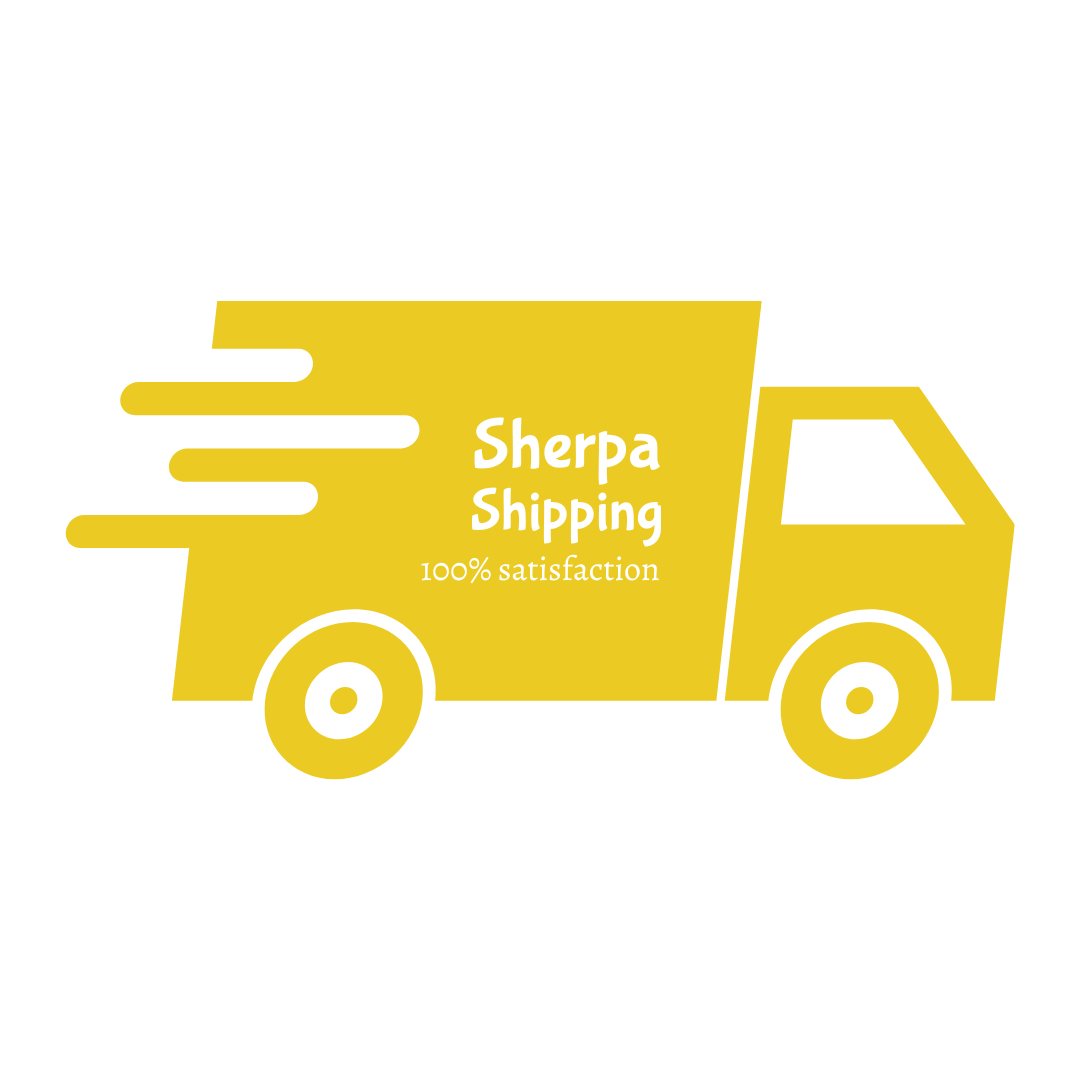 Sherpa Shipping
100,000 + successful deliveries
Arrives in 2 - 4 business days
Sherpa Shipping Guarantee: we promise you will receive your order no matter what!
About Backpack Buddha
We're a small company based in Nepal and the USA. From the very start in 2015, we decided we would base our entire business model on good karma. We are fair-trade, and create original products using eco-friendly materials such as Himalayan hemp, natural stones, wood, and hand made Lokta paper. Our primary goal is to provide meditation tools, self guided journals, and other spiritually conscious products that truly help people.
From all of us at Backpack Buddha in Nepal, Thailand, Guatemala and the USA, we wish you the greatest inner peace, self love, discipline, and happiness on your path.
Thank you for your support!