Elevated Himalayan Chai
for enhanced meditation & calm
"It's simply the best chai I've ever tried. It goes right into your soul and leaves you with an overwhelming sense of calm and satisfaction. I'm really impressed and I know my teas ."
-Jade L. -Virginia Beach, VA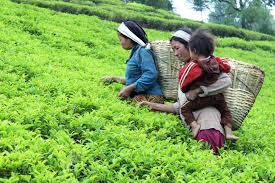 Secret Blend
Our blend has been carefully crafted from ingredients grown at elevation in the Himalayas of Nepal.
This gives our blend an enhanced flavor profile that is not only delicious but healthy too.
Ingredients
Our Himalayan Chai was designed over several years.
Through trail and error we decided on a secret combination of the following ingredients:
Cinnamon
Cardamom
Cloves
Black Pepper
Star Anise
Fennel Seeds
Nutmeg
"Sipping chai is like embracing a moment of warmth, where the world's complexities dissolve in the delicate infusion of spices and comfort."
-Buddha Balance Tea Co.
Health Facts
Antioxidants: Chai, with black tea and spices, provides antioxidants that protect cells and may reduce chronic disease risk.
Digestive Aid: Chai's spices like ginger and cardamom aid digestion and reduce discomfort.
Heart Health: Black tea in chai may lower LDL cholesterol, while spices like cinnamon support heart health.
Mental Alertness: Chai's caffeine boosts alertness without coffee jitters.
Stress Reduction: Sipping chai promotes relaxation and reduces stress.
Blood Sugar: Chai's cinnamon helps manage blood sugar levels.
Weight Management: Black tea may aid weight management by boosting metabolism.
"In the stillness of sipping tea, we find the universe in a cup. Each mindful sip awakens the present moment, where the profound and the ordinary dance together, reminding us that the entire cosmos resides within the simplest of acts." - unknown
Make 2 Cups of Himalayan Chai
Step 1: Preparation with Presence
Begin by measuring out 2 tablespoons or 10 grams of Elevated Himalayan Chai. Approach this task with mindfulness, focusing on the texture and aroma of the tea.
Step 2: Embracing the Element of Water
Place a pot on the stove and add 1 cup of water. Turn on the heat and allow the water to gradually come to a boil. As you wait, take a moment to acknowledge the transformative power of water.
Step 3: Infusion with Intention
When the water reaches a boil, gently introduce the 2 tablespoons of Himalayan Chai loose tea to the pot. Lower the heat to create a serene simmer. Watch the tea and water engage in a mindful dance.
Step 4: Simmering for Synchronicity
Allow the tea to simmer for 4 minutes. This duration is not just about brewing; it's a period for flavors to harmonize, mirroring the principles of balance and unity.
Step 5: The Fusion of Elements
After 4 minutes of simmering, introduce 1 cup of your preferred milk (whether it's whole milk or oat milk) to the saucepan. Continue to simmer for another 4 minutes. This merging of tea and milk symbolizes the interconnectedness of all things.
Step 6: Straining with Precision
Mindfully use a strainer or tea infuser to separate the liquid from the tea leaves. This act of straining represents the clarity that can emerge from the stillness of the mind.
Step 7: Sweetness, if Desired
If you choose to sweeten your chai, do so with awareness. Add your preferred sweetener (like sugar or honey) to the chai, adjusting the amount to your taste. One tablespoon of sugar is a suggested starting point.
Step 8: The Offering
Pour the freshly brewed Himalayan Chai into teacups or a teapot. As you serve, reflect on the intention and mindfulness that have gone into this preparation. Each sip becomes a moment to cherish, a reminder of the beauty in simplicity.
These steps not only guide you in the preparation of a delightful cup of Elevated Himalayan Chai but also offer a mindful journey to savor and appreciate each moment in the process.
Each box contains 100 Grams or 20 pots of tea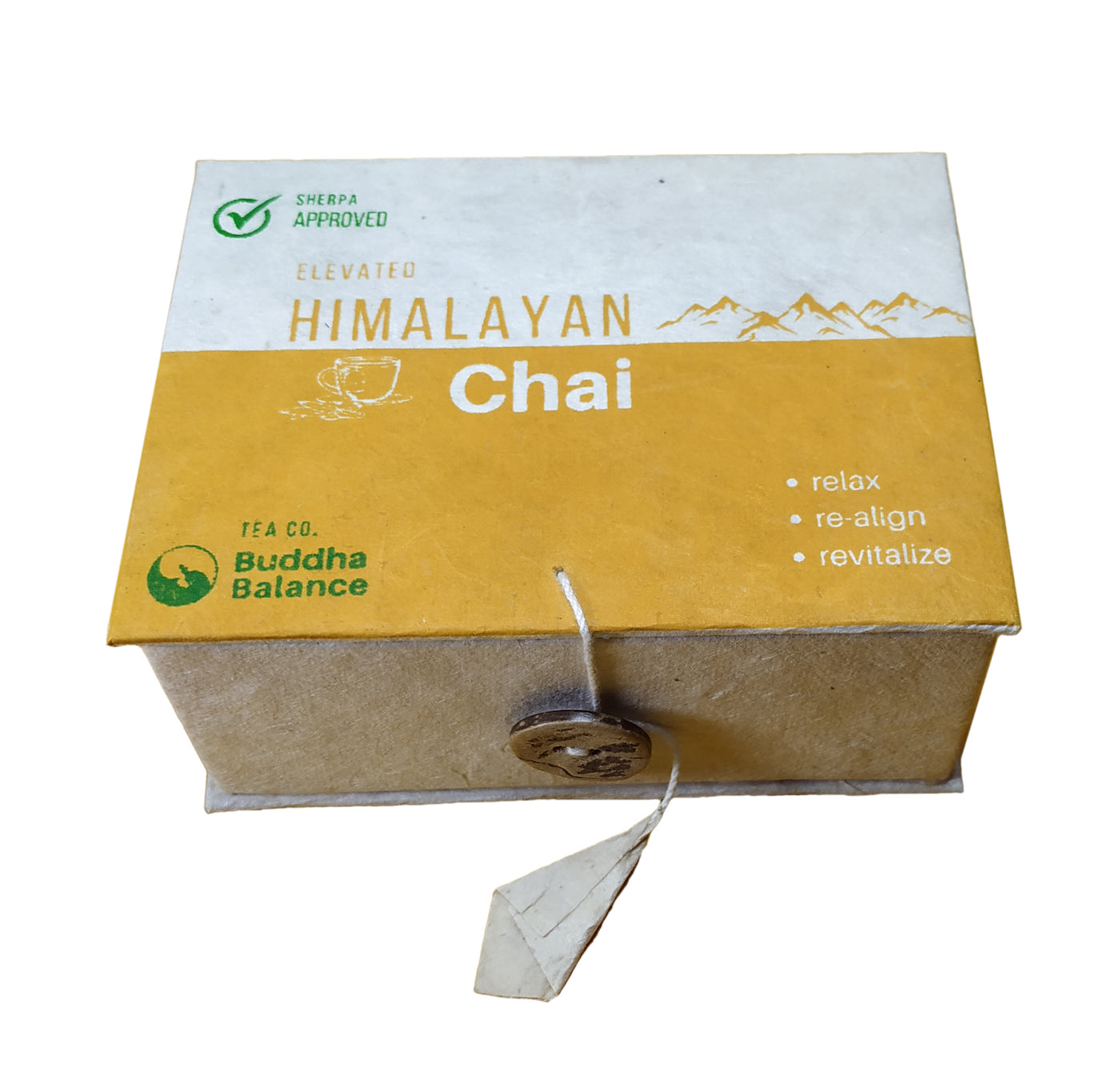 Lokta Box
Our Himalayan Chai comes in a traditional Lokta Paper box.
This material made from the lokta bark, is produced by women in a Himalayan village that not far from where these tea leaves are selected.
Lokta has been traditionally used to record Buddhist scripture. This 100% natural box features ink derived from berries and glue made from flour.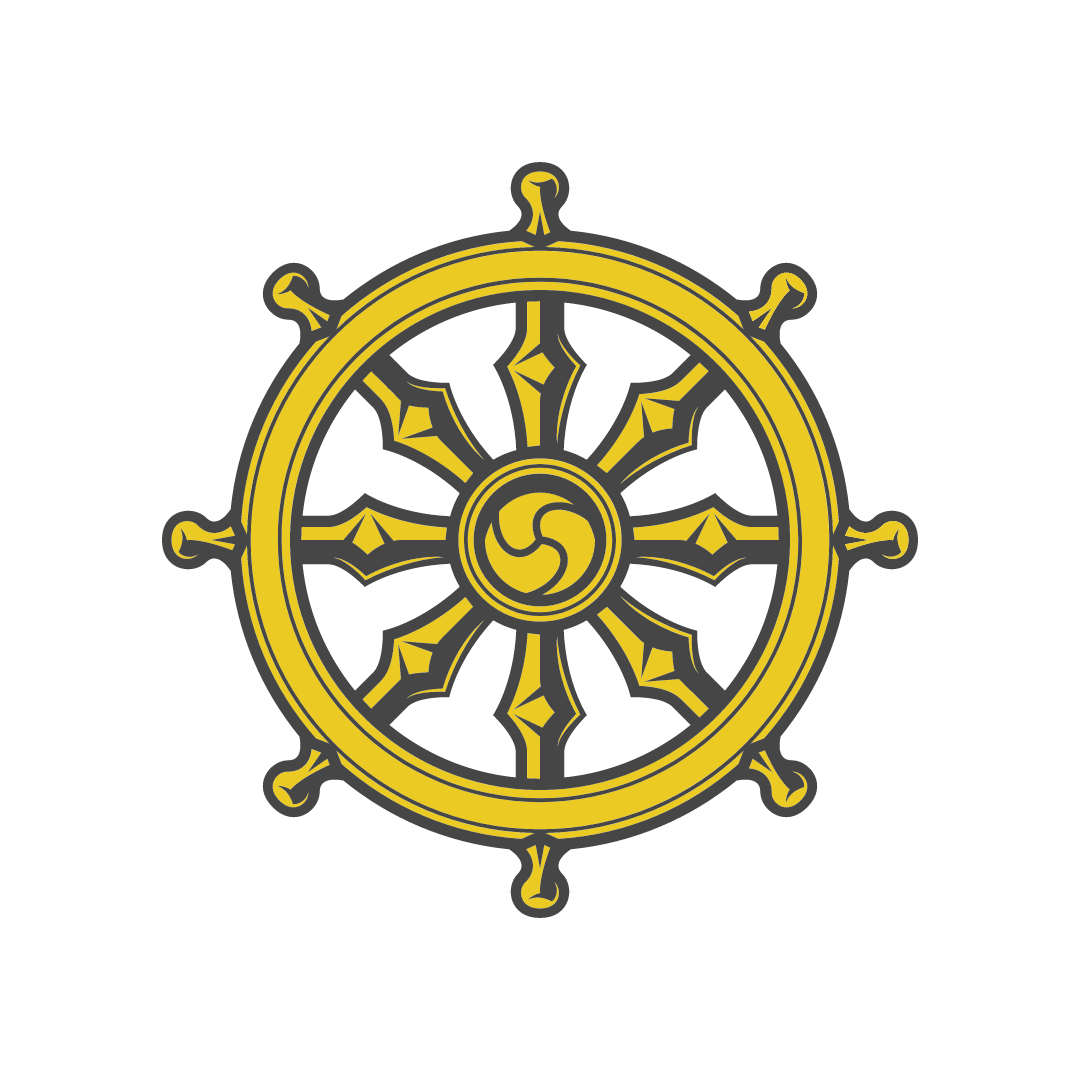 Wheel Of Karma Guarantee
If for any reason you are unsatisfied with your purchase, we are happy to provide an exchange, or a full refund.
Contact us first at,
Sherpas@BackpackBuddha.com
before shipping anything back to us.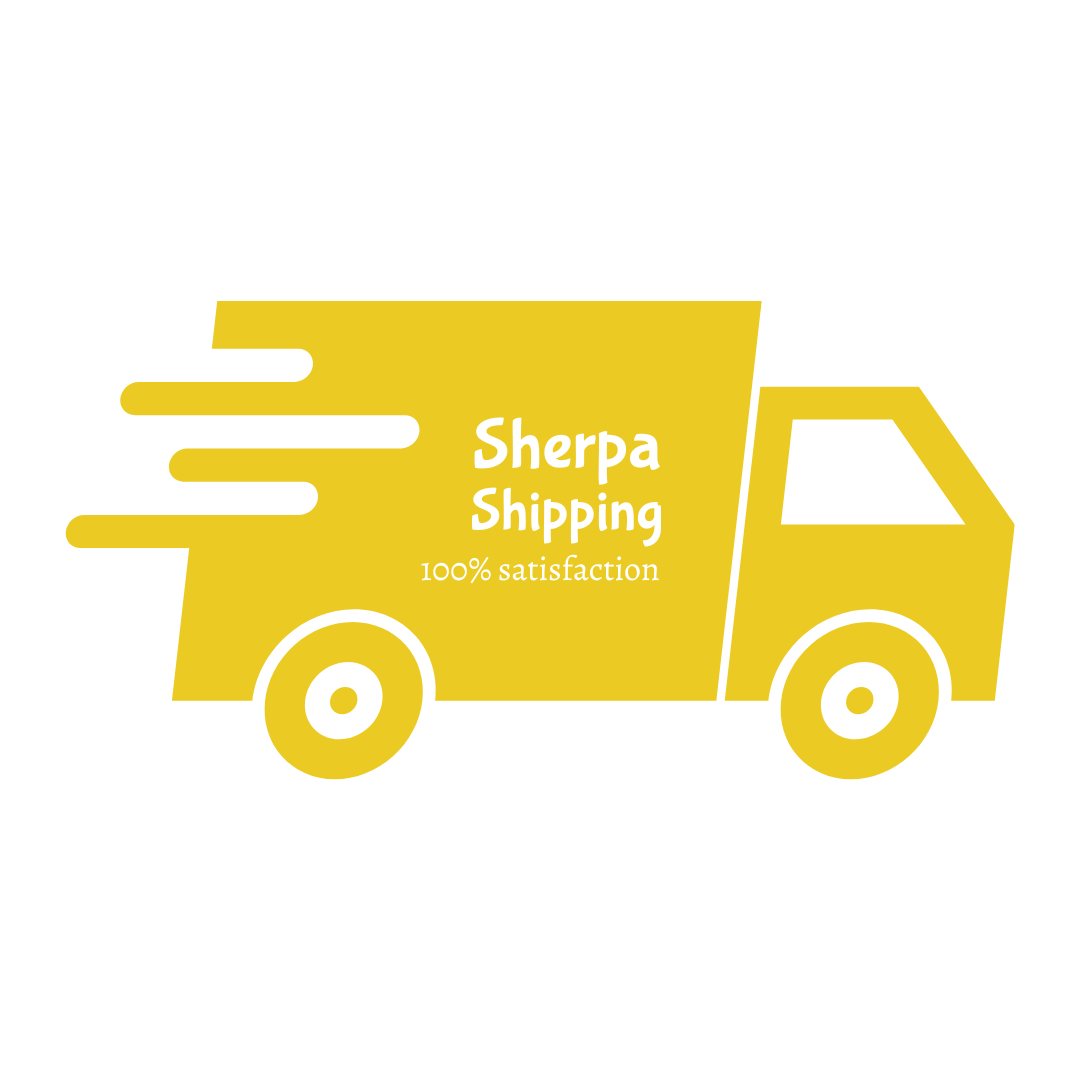 Sherpa Shipping
100,000 + successful deliveries
Arrives in 2 - 4 business days
Sherpa Shipping Guarantee: we promise you will receive your order no matter what!
About Backpack Buddha
We're a small company based in Nepal and the USA. From the very start in 2015, we decided we would base our entire business model on good karma. We are fair-trade, and create original products using eco-friendly materials such as Himalayan hemp, natural stones, wood, and hand made Lokta paper. Our primary goal is to provide meditation tools, self guided journals, and other spiritually conscious products that truly help people.
From all of us at Backpack Buddha in Nepal, Thailand, Guatemala and the USA, we wish you the greatest inner peace, self love, discipline, and happiness on your path.
Thank you for your support!